Role:                                       Length:                                  Deliverable:                  Tools:
UX Designer                           6 Weeks                                MVP                              Figma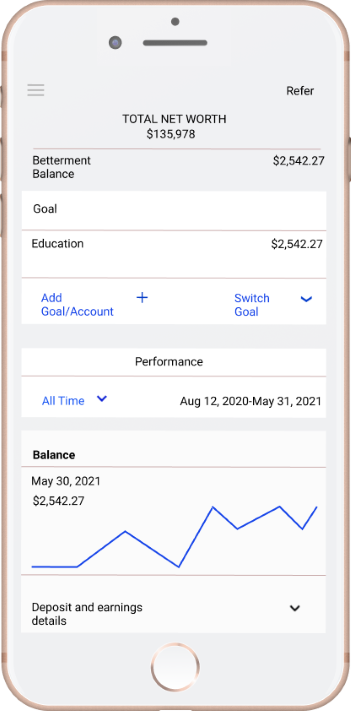 Betterment is a mobile and web application that provides a robotic-advisory approach to investment portfolio and cash management. The user(s) are able to set up and customize a long-term goal whether its for education, Safety Net, General investing, or a major purchase, choose the investing account type (Individual taxable or join taxable), create goal name and target amount, and choose how they would like to invest (Betterment Core Portfolio or a Socially Responsible Investing Portfolio, after the user confirms and creates goal, they have the option to set up daily, weekly, or monthly recurring deposits or deposit funds on their own time. 


Based on the finding after conducting secondary research using various review sources such as Reddit, IOS App Store, and Consumer Affairs, the follow problems were identified in user's reviews:

1. Cluttered home screen interface.
2. Unable to buy/sell stocks.
3. Unable to download financial statements within mobile application.
4. No educational resources for beginners.
5. Unable to link bank account.
6. Customer Support is not easily accessible.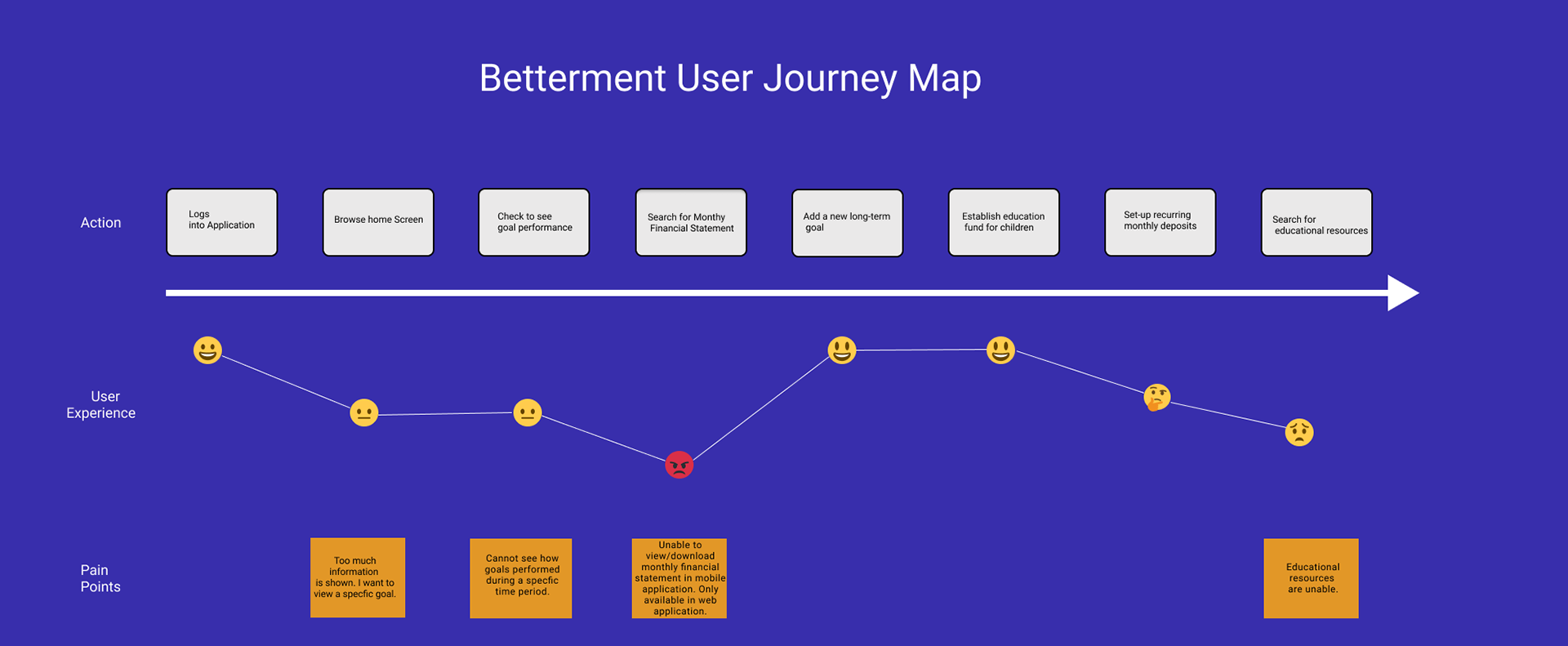 Usability Testing:​​​​​​​
I conducted a usability test with five individuals using online surveys and virtual one-on-one meetings to identify which prototype above would satisfy user needs. The usability test consisted of pre-screening questions, performance-based questions, and post-test questions to gain more insight into the experience and workflow. 
Most Viable Product (MVP):